Watch Blue Valentine
---
"Nobody Baby But You And Me"
Blue Valentine tracks a young couple's relationship from their meeting until the end of a tumultuous and destructive marriage. At the beginning, they are full of excitement at the prospect of a brand new relationship with one another. They both appear extremely happy and good-looking, which will take a strong turn by the end of the film.
The movie flashes back between the beginning of their relationship and their current marriage. Michelle Williams's character, as we find out early on in the film, is having an affair with an old flame. Ryan Gosling's character suspects this relationship but does not confront her. He is stubborn and very controlling of his wife. He senses she is unhappy but he does not believe that he has caused this.
The death of their family dog adds a strain to an already tense relationship, and Mr. Gosling's character thinks he can change whatever is making his wife unhappy. Ms. Williams' character has always seemed mentally unstable that the viewer can pick up by paying close attention. Her affair, while not a major factor in the film, shows how much she has fallen out of love with her husband and longs for another life or at least an end to her marriage. She is disinterested in a physical relationship with her husband. She is moody and more interested in spacing herself from Mr. Gosling's character; concentrated more on her daughter and work life. She is constantly on the move and wants to end her stagnant relationship that is going nowhere.
Unfortunately for Mr. Gosling's character, he never stops trying even when there is no hope. He tries and tries to reconcile but he doesn't realize that he is never going to change and that his ways will never convince his wife to fall back in love with him. The end reflects how there are things that can never mend.
|
2010
|
1 hr 52 min
|

/

10
Cast

Studio

Director

Derek Cianfrance, Andrij Parekh

Language

English
Blue Valentine News
Watch The Trailer For Crime Thriller 'The Place Beyond The Pines'
December 24, 2012 @ 9:12 am PST
|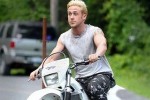 If you like a very blond Ryan Gosling on a motorcycle, you're in luck. Oh, and he commits crimes. Check out the "The Place Beyond The Pines" trailer here.
Read More

Video: Ryan Gosling Breaks Up an Actual Street Fight
August 22, 2011 @ 12:16 pm PST
|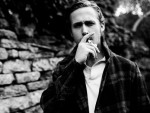 With "Blue Valentine" actor Ryan Gosling out in the media promoting his new movie "Crazy, Stupid, Love" it sure seems like he's everywhere, but we never expected this. A couple of young women in New York were filming a street fight near 14th and St. Mark's Place, when in walked Gosling to intervene. Watch the video to find out what happens next.
Read More

Ryan Gosling Saves Woman from Car Accident (But We Shouldn't Care)
April 04, 2012 @ 3:15 pm PST
|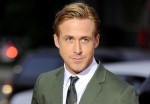 A British journalist reports that she was saved at the last moment from being hit by a car in New York City, and that her savior was none other than Ryan Gosling. Which begs the question, is Ryan Gosling a superhero? Also, are Americans stupid for caring?
Read More

Michelle Williams as Marilyn Monroe - New Pictures
August 16, 2011 @ 1:34 pm PST
|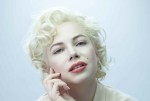 Whether in the role that launched for into stardom, "Brokeback Mountain," her Academy Award nominated (for Best Actress) turn in "Blue Valentine" or the formative work she did on "Dawson's Creek," Michelle Williams has always had an intense but approachable beauty to her. In her latest role, as Marilyn Monroe in "My Week With Marilyn," it looks like Williams has transformed into something even more alluring and totally untouchable. See the pictures here.
Read More


Watch Blue Valentine Trailer

Blue Valentine -Trailer|1:42
'Blue Valentine' Trailer HD|1:53

Watch Blue Valentine Online - Watch online anytime anywhere: Stream, Download, Buy, Rent
Blue Valentine is currently available to watch and stream, download, buy, rent on demand at Netflix, Amazon, Vudu, Google Play, FandangoNow, YouTube VOD, iTunes online.