Watch Evil Dead
---
"The most terrifying film you will ever experience."
This remake of the classic 1980s horror film follows a group of friends who gather at a remote cabin to help one of their family members detox from a heroin addiction. Little do they know, however, that there is a much greater force occupying the house and the woods beyond.
|
2013
|
1 hr 32 min
|

/

10
Cast

Studio

Director

Fede Alvarez

Language

English
Evil Dead News
Top Movies of 2013: Surprises at the Top
January 02, 2014 @ 1:33 pm PST
|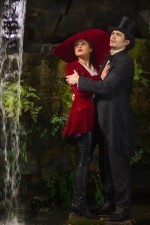 Everyone knows that "The Lone Ranger" was a box-office flop and that "The Hunger Games: Catching Fire" was one of the most popular movies of 2013. But if you were asked where "The Conjuring" or "Oz the Great and Powerful" finished in the year's box-office rankings, what would you guess?
Read More

New on DVD July 9-19: Demons, Aliens and Out-of-Control College Students
July 14, 2013 @ 6:41 pm PST
|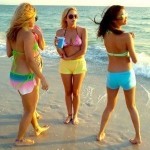 It's the middle of the summer, the sun is hot, and you're in the mood to stay inside and watch a movie that will get your adrenaline flowing. You're in luck; new movie releases on digital and DVD for mid-July include films about terrors including ravenous demons, soul-stealing aliens and misbehaving young people.
Read More

Huluween: The Best Scares on Hulu
October 26, 2013 @ 1:18 pm PST
|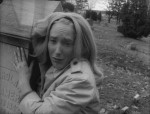 Halloween is nearly upon us, and we don't have time to be searching every corner of the internet for a scary movie or spooky TV show to watch. Fortunately, Hulu is here to help, and the service's Huluween section points us toward a few choice selections from its catalog.
Read More

Weekend Box Office: '42' Is a Home Run
April 14, 2013 @ 3:07 pm PST
|
Read More


Watch Evil Dead Trailer

Evil Dead Trailer 2013 Movie - Official [HD]|2:05

Watch Evil Dead Online - Watch online anytime anywhere: Stream, Buy, Rent
Evil Dead is currently available to watch and stream, buy, rent on demand at Google Play, iTunes online.