Watch Goosebumps
---
"The stories are alive."
In this fantasy adventure, a teenager befriends the new girl next door, only discover that her father is a famous author whose scary books harbor real monsters. When the kids accidentally set those monsters free, chaos descends on their small town, and the kids, along with the grumpy author, must work together to save the day.
|
2015
|
1 hr 43 min
|

/

10
Cast

Studio

Director

Rob Letterman

Language

English
Goosebumps News
Ryan Reynolds to Star in Pokemon Movie
December 07, 2017 @ 6:16 am PST
|
Read More

Halloween Season: The Fall's Hottest Horror Flicks
September 07, 2016 @ 1:22 pm PST
|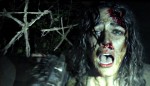 Each autumn, as the leaves begin to turn, Hollywood tries to scare the pants off moviegoers. Actually, horror movies have been turning up in theaters all summer, but as the season changes, the pace at which scary movies come to town picks up.
Read More

Another Season of '13 Reasons Why'?
May 02, 2017 @ 6:51 am PST
|
Read More

New Movies August 26: 'Don't Breathe' and 'Mechanic'
August 23, 2016 @ 7:25 am PST
|
There's one more weekend left before Labor Day brings summer to a close, but Hollywood has essentially closed up shop early, with no big-budget cinematic extravaganza's among this week's new releases.
Read More


Watch Goosebumps Trailer

GOOSEBUMPS - Official Trailer (HD)|2:47

Watch Goosebumps Online - Watch online anytime anywhere: Stream, Buy, Rent
Goosebumps is currently available to watch and stream, buy, rent on demand at iTunes online.