Watch Lights Out
---
"You were right to be afraid of the dark."
In this horror thriller, a family is terrorized by a supernatural spirit that can only attack in the dark. As they try to understand how to fight back against the evil presence, they must also do whatever they can to stay out of the shadows. Maria Bello and Theresa Palmer star.
|
2016
|
1 hr 21 min
|

/

10
Cast

Studio

Director

David F. Sandberg

Language

English
Lights Out News
Weekend Box Office: 'Sully' Bests 'Blair Witch' and 'Bridget Jones'
September 18, 2016 @ 9:43 am PST
|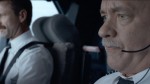 Tom Hanks was on top of the world again, as his 'Sully' was the nation's top movie for a second weekend in a row. The weekend was a different story for 'Blair Witch,' which failed to win over moviegoers.
Read More

'Lights Out' Sequel Already Planned
July 28, 2016 @ 8:54 am PST
|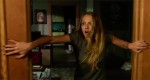 David F. Sandberg's homemade short film turned into a low-budget feature-length hit horror film, and now it's going to turn into a Hollywood franchise.
Read More

Weekend Box Office: 'Don't Breathe' Wins Final Weekend of Summer
August 28, 2016 @ 10:44 am PST
|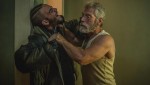 Suicide Squad tried valiantly to stay on top of the box office for an entire month, but this week's low-budget horror newcomer proved much more popular than was expected.
Read More

Weekend Box Office: 'Star Trek Beyond' Wins, 'Ice Age' Flops
July 24, 2016 @ 12:23 pm PST
|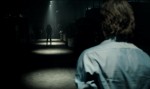 It's not a surprise that Star Trek was the biggest movie of the week, but the tight race right behind the number-one film was unexpected. The close finish was good news for one of the films involved, and very bad news for another.
Read More


Watch Lights Out Trailer

Official Trailer 2 [HD]|2:30

Watch Lights Out Online - Watch online anytime anywhere: Stream, Buy, Rent
Lights Out is currently available to watch and stream, buy, rent on demand at Amazon, Vudu, Google Play, YouTube VOD, iTunes online.