Watch Magnolia
---
"Things fall down. People look up. And when it rains, it pours."
Magnolia tells the story of several people in the San Fernando valley as they face their individual psychological and interpersonal issues. First is ne'er-do-well police officer Jim Kurring, who is sent to a local residence to investigate what seems to be a minor disturbance only to find a dead body in a closet. This sets off a chain of events that leads him through a web of related characters.
There's Jimmy Gator, the host of a popular TV show who is dying of cancer. His wife wants to leave him due to his treatment of his daughter, and this drives Jimmy to want to commit suicide. The TV show's producer is also in poor health, and he wishes to be reunited with his estranged son, a TV infomercial pick-up artist (played by Tom Cruise) with a jaded view towards life.
As the film progresses, the characters interconnected roles become more apparent as each one is drawn in by deception into a spiral of contempt.
|
1999
|
3 hr 8 min
|

/

10
Cast

Studio

Director

Paul Thomas Anderson

Language

English
Magnolia News
Tom Cruise Confirmed for 'Tron: Legacy' Director's Next Feature
May 21, 2011 @ 6:29 am PST
|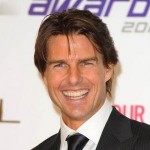 Despite the lukewarm reception to 'Tron: Legacy,' director Joseph Kosinski is moving full-speed ahead with his next science fiction blockbuster, and he's brought Tom Cruise along for good measure. Cruise will star in the upcoming film "Oblivion," about humans colonizing cloud cities.
Read More


Watch Magnolia Trailer


Watch Magnolia Online - Watch online anytime anywhere: Stream, Download, Buy, Rent
Magnolia is currently available to watch and stream, download, buy, rent on demand at Filmstruck, Amazon, Vudu, Google Play, FandangoNow, YouTube VOD, iTunes online.