Watch The American
---
George Clooney stars in this film as the main character, Jack, who is an assassin that is constantly on the move and is always finding himself to be alone. Jack is sent to Sweden for another assignment; but this one does not happen as Jack had planned. Because of this job in Sweden ending badly, Jack finds himself retreating into the countryside of Italy. While in hiding, Jack is offered a new job from a mysterious client - Mathilde. Soon, Jack is falling head over heels for an Italian woman, Clara, and their romance seems to be danger-free. What Jack doesn't understand is that by stepping out of the shadows, he risks putting them both in danger's way.
|
2010
|
2 hr 25 min
|

/

10
Cast

Studio

Director

Anton Corbijn

Language

English
SUBSCRIPTION
RENT / BUY
CABLE
The American News
George Clooney Turns the Big 5-0!
May 06, 2011 @ 8:44 am PST
|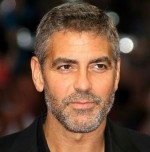 George Clooney over the hill? Never! The notoriously single sex symbol hit the half century mark today and he is hotter than ever. Maybe dating Italian smokeshow Elisabetta Canalis has something to do with his ability to stay youthful. Like a fine wine, Clooney just seems to get better and better with age. Aging certainly hasn't slowed the actor down either. His film "The Ides of March" is currently in post production, due out this October and "The Descendants" will hit theaters in December.
Read More

George Clooney to Star in 'The Monster of Florence'
January 05, 2011 @ 12:05 pm PST
|
Actor George Clooney has officially signed up to star in the movie 'The Monster of Florence'. The movie will be produced by Dan Jinks and Bruce Cohen.
Dan and Bruce are best known for their role in producing 'American Beauty' and 'Milk'.
George, who recently starred in 'The American', will take the starring role in the film. 'The Monster of Florence' follows a man who writes a book concerning the truth about a series of 30-year-old murders which took place outside the Italian city of Florence between 1974 and 1985.
Read More

George Clooney: Star Witness in Berlusconi Sex Trial
March 30, 2011 @ 6:50 am PST
|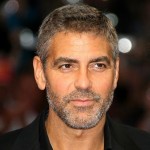 You don't expect to hear "George Clooney" and "sex trial" in the same sentence often, but here's one: George Clooney has been subpoenaed to testify as a witness in the sex trial of Italian Prime Minister Silvio Berlusconi.
Berlusconi has been charged with having sex with a minor, as he allegedly paid 17-year-old pole dancer Karima El Mahroug for sexual services.
Read More


Watch The American Trailer

The American (2010) Official Trailer - George Clooney Movie HD
|
1:32

Watch The American Online - Watch online anytime anywhere: Stream, Download, Buy, Rent
The American is currently available to watch and stream, download, buy, rent on demand at Amazon Prime, FlixFling VOD, Amazon, Vudu, Google Play, FandangoNow, YouTube VOD, iTunes online.