Watch The Debt
---
"Every secret comes with a price."
The Debt is a thriller and drama movie that follows the lives of three special agents from Israel who were tasked with bringing down a Nazi War Criminal by the name of Vogel hiding in East Berlin during a covert operation in 1965. The three agents Rachel, Stefan and David manage to locate and capture Vogel while remaining undercover and not being captured themselves by East German authorities.
|
2010
|
1 hr 53 min
|

/

10
Cast

Studio

Director

John Madden

Language

English
SUBSCRIPTION
RENT / BUY
CABLE
The Debt News
Weekend Box Office: 'Contagion' Spreads, Everything Else Bombs
September 11, 2011 @ 6:00 am PST
|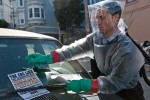 It was a rough weekend at the box office. Although "Contagion" put forth a valiant effort, others like "Bucky Larson: Born to Be a Star" bombed completely. "Contagion," which imagines a world in which an incurable, highly contagious, highly fatal form of the bird flu spreads without containment, earned about $23.1 million over the weekend.
Read More

Weekend Movie Trailers and Reviews: 3D Sharks and Moon Horror
September 02, 2011 @ 12:46 pm PST
|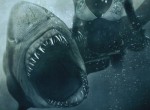 Labor Day weekend isn't always known for the highest-quality new releases as far as the theaters go. But that doesn't mean there's nothing good to see this weekend...of course, there's some crap as well, but it might be fun crap. In any case, one good new release out of three ain't bad. And that one is...
Read More

Weekend Box Office: Sharks Defeated by Southern Ladies
September 04, 2011 @ 6:10 pm PST
|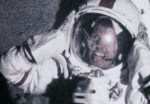 Last week, we saw some exceptionally low numbers for the box office as Hurricane Irene kept those on the East Coast indoors and away from the movie theaters. So this week, the openers from that wet weekend were probably hoping for strong holdovers to make up for the losses. Did they get what they wanted?
Read More


Watch The Debt Trailer

The Debt Trailer 2011 Official HD
|
1:58

Watch The Debt Online - Watch online anytime anywhere: Stream, Download, Buy, Rent
The Debt is currently available to watch and stream, download, buy, rent on demand at Showtime, Amazon Prime, Amazon, Vudu, Google Play, FandangoNow, YouTube VOD, iTunes online.