Watch The Good Dinosaur
---
"Little Arms With Big Attitude"
In this animated movie, a young dinosaur and his parents have survived the mass extinction that wiped out the rest of their kind. When the storm separates the little dino from his parents, he needs the help of a Neanderthal boy to find them again. Raymond Ochoa and Jack Bright star.
|
2015
|
1 hr 40 min
|

/

10
Cast

Studio

Director

Peter Sohn

Language

English
The Good Dinosaur News
'Coco' Has a Strong Holiday Opening
November 23, 2017 @ 5:56 am PST
|
Read More

Weekend Box Office: Krampus Surprises, Good Dinosaur Stumbles
December 06, 2015 @ 2:41 pm PST
|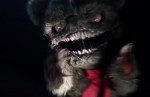 Traditionally, not many people go to the movies on the first weekend in December, but this year was different. Even more unusually, may moviegoers decided to go see a Christmas-themed horror movie.
Read More

Weekend Box Office: Heart of the Sea Falls Behind Mockingjay
December 14, 2015 @ 4:44 am PST
|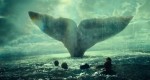 This weekend's only new movie was in a tight race for number one with last week's winner, but on a dreary weekend, earnings-wise, neither film was selling very many tickets.
Read More

New Movies December 4: Krampus Sneaks Down the Chimney
December 02, 2015 @ 4:28 am PST
|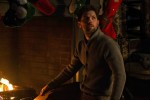 Scary and Christmas wouldn't seem to go together, but this week's lone new wide release hopes that audiences are willing to give the unusual combination a try.
Read More


Watch The Good Dinosaur Trailer


Watch The Good Dinosaur Online - Watch online anytime anywhere: Stream, Buy, Rent
The Good Dinosaur is currently available to watch and stream, buy, rent on demand at Amazon, Vudu, Google Play, FandangoNow, YouTube VOD, iTunes online.