Watch The Machinist
---
"A little guilt goes a long way..."
Trevor Reznik works as a machinist in a factory. He suffers from an extreme case of insomnia and has led him not have slept in a year, and his body withering away to almost nothing. Tevor suffers from obsessive compulsion that presents itself in him writing himself notes to keep track of his dwindling weight. The only person he lets into his life and in his emotional state is Stevie, a prostitute. However, he is infatuated with Maria, a single mother waitress who works in an airport diner. His co-workers don't like him and mistrust him because they don't know what is going on in his life that has led to his emaciated physical appearance. A workplace incident further alienates him with his those he works with, and in conjunction with some unfamiliar pieces of paper he finds in his apartment. Trevor believes that someone or possibly some of his coworkers are out to get him. Trevor goes on a search for evidence as to who this is.
|
2003
|
1 hr 42 min
|

/

10
Cast

Studio

Director

Brad Anderson

Language

English
FREE
SUBSCRIPTION
RENT / BUY
The Machinist News
Christian Bale Could Be First Star On Board For 'Black Swan' Director's New Film 'Noah'
June 16, 2011 @ 5:10 am PST
|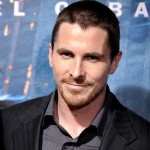 Well, if it was star-power Darren Aronofsky needed to get his Biblical epic made . . . ask and ye shall receive. That was exactly what the word around the campfire was: that even interested financiers like New Regency, Paramount, Fox and Summit Entertainment would balk at backing the $130-million tale of Noah's ark and the world's greatest flood, tentatively titled simply "Noah," if Aronofsky couldn't attach a star with some clout. Enter Christian Bale.
Read More

Yidio Oscars Spotlight: Supporting Actor
February 26, 2011 @ 7:00 am PST
|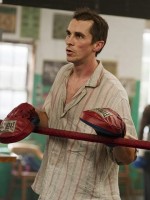 In the Yidio Oscars Spotlight, we take a look at the key races at this year's Academy Awards. In the Best Supporting Actor category, Christian Bale goes head to head with Geoffrey Rush, while John Hawkes lingers on the edges as a possible sleeper.
Past Winners
Christoph Waltz, who will appear in the new Robert Pattinson film "Water for Elephants," won last year for his supremely calloused and creepy protrayal of Nazi commander Colonel Hans Lanza in the Quentin Tarantino-directed "Inglorious Basterds.
Read More

Yidio Video of the Day: Amazing New Fan Film 'The Batman Complex' Asks 'Was 'The Dark Knight' Just an Insane Dream?'
April 27, 2011 @ 2:17 pm PST
|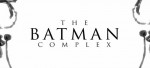 Melding "The Dark Knight," "Inception," and "The Machinist," an amazing new fan video makes it look like the latest Batman series is just the delusional dream of a mad Christian Bale. Entitled "The Batman Complex" from YouTube creator "themanbatman," the trailer-length film does a masterful job of taking disparate stories (though many of them are clearly related due to Christopher Nolan and his influence as a writer and director) and weaving them into something that is more "what if" than "wtf."
Read More

Yidio Question of the Day: Meryl Streep has more Oscar nominations for acting (13) than any woman alive. Is she our greatest living actress?
February 22, 2011 @ 2:04 pm PST
|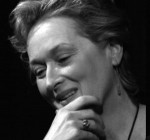 From extreme weight loss to rapidly mastering new skills, great actors go to no ends to master their craft and are willing to face the consequences of the roles they take.
In the aftermath of a magnificent performance, awards are given for roles and screenplays, but to truly allocate credit for a performance, one must look behind and beyond the screen.
Among notable body modifications: For the "Machinist," Christian Bale lost 63 pounds, dropping down from 173 to a mere 110 pounds.
Read More


Watch The Machinist Trailer

The Machinist trailer|2:29

Watch The Machinist Online - Watch online anytime anywhere: Stream, Download, Buy, Rent
The Machinist is currently available to watch and stream, download, buy, rent on demand at Amazon Prime, Amazon, Vudu, Google Play, FandangoNow, YouTube VOD, iTunes online.