Watch The Wolfman
---
"When the moon is full the legend comes to life"
The Wolfman is a 2010 horror film about a man, who returns home after years of estrangement, only to be bitten by a werewolf. The film, which was directed by Joe Johnston is a remake of the 1941 Claude Raines horror classic. Lawrence Talbot is touring Europe with his acting troupe when he receives the bad news that his younger brother has been murdered. Although apprehensive, Lawrence is forced to return to his childhood home, Blackwood Estate, to reunite with his father, Sir John (Anthony Hopkins), and meet his brother's fiance, Gwen Conliffe (Emily Blunt). Shortly after his arrival, Lawrence has terrifying childhood flashbacks about his mother and the violent circumstances surrounding her death.
Lawrence meets with a band of Gypsies to identify a strange amulet found in his brother's possessions. The camp is soon attacked by a violent creature that slaughters several people. Lawrence is attacked and bitten by the beast. Upon returning to the estate, Scotland Yard investigator Aberline (Hugo Weaving) arrives to investigate the murders. When the next full moon rises, Lawrence transforms into a werewolf and slaughters more people. After he returns to human form, he is tracked to his estate, arrested and placed in the asylum that he was confined to as a child.
After changing into a werewolf in full view of several witnesses at the asylum, Lawrence kills the psychiatrist, escapes, and slaughters several more people. Upon returning home, Sir John reveals himself as a werewolf, who was bitten by a feral child, several years ago on an expedition. He also admits to killing his son, Ben, and that he bit Lawrence. The full moon changes father and son into werewolves, who engage in a vicious battle. Aberline arrives at the estate and is bitten by Lawrence. Gwen, who witnesses Lawrence kill Sir John, escapes into the woods, with Lawrence in pursuit. Gwen is forced to shoot Lawrence and free him from his curse. As Aberline stumbles to the wooded site of Gwen and Lawrence, he can only look at his wound in horror and contemplate his predicament.
|
2010
|
1 hr 43 min
|

/

10
Cast

Studio

Director

Joe Johnston

Language

English
More Like The Wolfman
The Wolfman News
Universal Announces Release Dates for New Monster Movies
May 04, 2016 @ 3:33 pm PST
|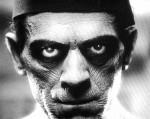 Long before Disney and Warner had their superheroes, Universal had its monsters. Now the studio is going to use those monsters to create a 21st-century cinematic universe.
Read More

All the King's Gold: Your 2011 Oscar Winners
February 27, 2011 @ 8:54 pm PST
|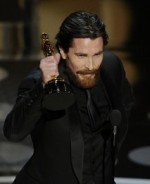 Cue "The Long and Winding Road."
The marathon Academy Awards ceremony is over and the winners have been announced. "The King's Speech" rather predictably took home the Best Picture prize after racking up four wins, including Colin Firth's Best Actor win.
In the major categories, Tom Hooper picked up a Best Director, told us to listen to our mothers and touted the virtues of man-love.
Read More

Frightful Flix: 12 Great Horror Movies on Netflix
October 15, 2013 @ 9:07 am PST
|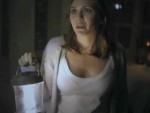 Netflix's horror category is filled with dozens upon dozens of movies, but the majority of them are low-budget exploitation flicks, sub-par sequels to popular films and clumsy copycats trying to capitalize on familiar formulas. If you know where to look, though, you can find true fright on Netflix, and these 12 films will give you a place to start, no matter what your horror preferences are.
Read More


Watch The Wolfman Trailer

The Wolfman [Trailer 1] [HD] 2010
|
2:30

Watch The Wolfman Online - Watch online anytime anywhere: Stream, Buy, Rent
The Wolfman is currently available to watch and stream, buy, rent on demand at Amazon, Vudu, Google Play, FandangoNow, iTunes, YouTube VOD online.