Halloween Season: The Fall's Hottest Horror Flicks
by EG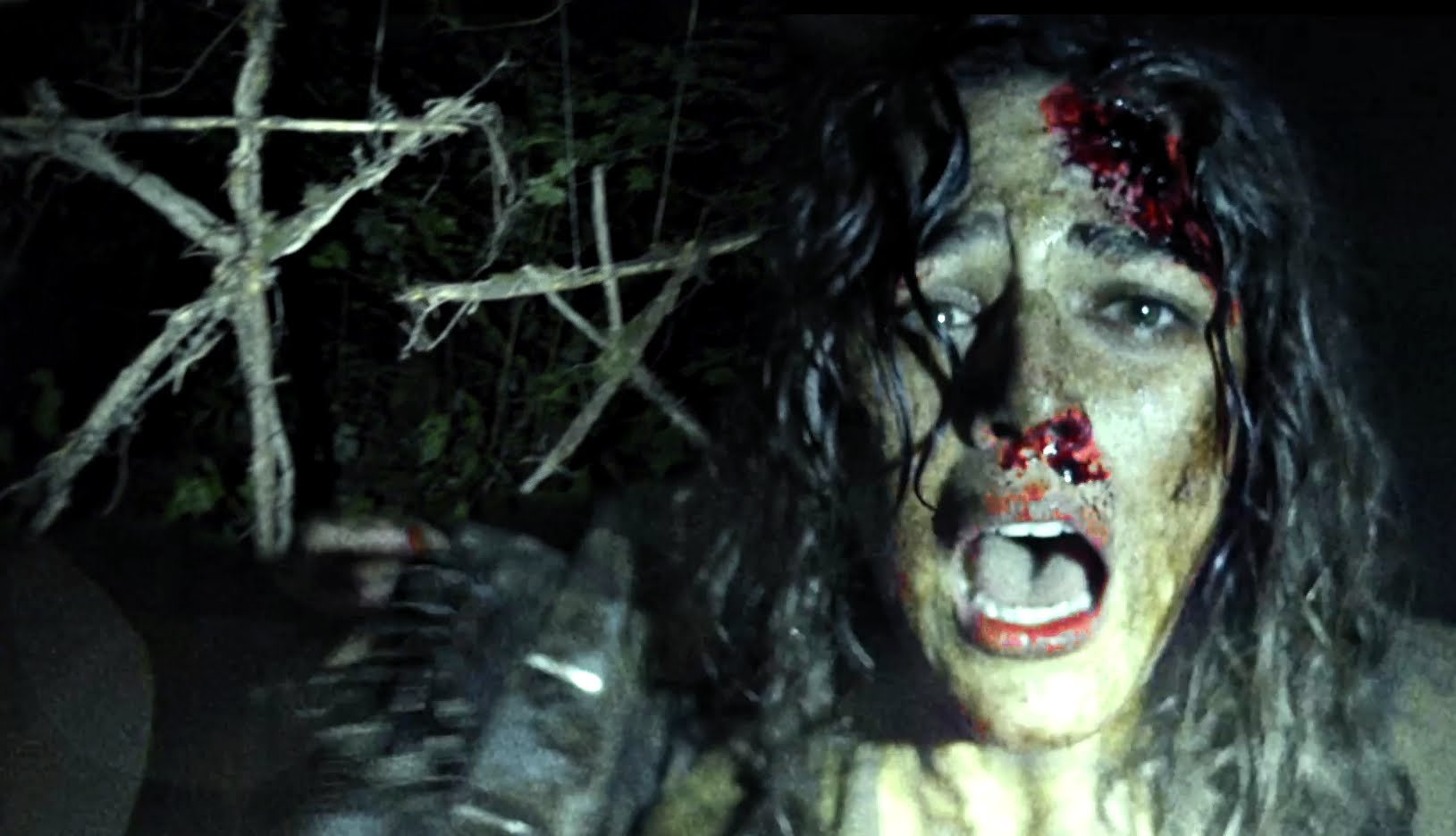 Yes, it's not even the middle of September, and it's probably too early to be thinking about Hollywood's crop of horror movies for the 2016 Halloween season. Real Halloween lovers know, though, that it's never too soon to anticipate fall film frights. So for the sake of the early adopters, here's a run-down of the highest-profile horror films set to hit theaters between now and the end of October.
This haunted-house thriller concerns a couple and their young son who, in the best tradition of haunted-house stories, find that their new home holds some sinister secrets. It stars Kate Beckinsale and Lucas Till.
The Disappointments Room opens on September 9, 2016.
Blair Witch
This sequel to 1999's The Blair Witch Project took everyone by surprise when it was screened for an unexpected audience at this summer's Comic Con. No one knew that anyone was even working on a sequel, and they probably wouldn't have been too excited if they'd known, given the reputation of the original film's reviled first sequel, 2000's Book of Shadows: Blair Witch 2.
Most of those who've already seen Blair Witch, however, are giving this sequel high marks, and the consensus seems to be that it's a competent and scary update of the innovative original. It was directed by Adam Wingard (You're Next) and, like the original, follows a group of young people lost in a haunted forest.
Blair Witch opens on September 16, 2016.
Boo! A Madea Halloween
Some Halloween fans like their spooky films to funny rather than scary, and Hollywood typically serves up a horror comedy or two each year to satisfy the craving for scary laughs. Last fall, it was Hotel Transylvania 2 and Goosebumps, both of which drew sizable audiences.
This year's Halloween hilarity comes from Tyler Perry, who once again dons his familiar wig and dress to inhabit the character of feisty Madea. Boo! A Madea Halloween has Madea and her pals fighting off zombies, serial killers, ghosts and all manner of other Halloween baddies. If you're into silly parodies of modern horror movies, this one looks potentially better than most. Bella Thorne stars in this one, too.
Boo! A Madea Halloween opens on October 21, 2016.
Of the five horror movies on this list, three of them are sequels, a symptom of Hollywood's unfortunate recent inability to produce many original stories. Ouija: Origin of Evil is technically a prequel to 2014's Ouija. The new film is set in the 1960s, a context that puts it into line with the retro vibe of the financially successful The Conjuring franchise.
In Origin of Evil, a psychic enlists her daughters' help to bilk money from gullible clients, but when one of their tricks genuinely conjures up an evil spirit, it's her youngest daughter who provides a host for the troublesome demon.
The original film managed to win the box-office race during its opening weekend, but it went on to earn just $50 million and currently holds a dismal 7% percent fresh rating on Rotten Tomatoes.Don't expect the sequel to fare much better.
Ouija: Origin of Evil opens on October 21, 2016.
When The Ring was released in 2002, VHS video tapes were still in many people's audio-visual collections, so a story about a haunted video tape that brings certain death to anyone who watches it had a horrifyingly familiar feel about it. Fourteen years later, many young horror fans may never have even touched a VHS tape. This year's sequel to that film and 2005's The Ring Two hopes that videotapes are still creepy, though.
This time around, a young man who becomes obsessed with the legend of the haunted tape, and when he falls prey to its evil, his girlfriend has to risk her own existence to save him. It stars Alex Roe and Matilda Lutz.
This film is set, appropriately, thirteen years after the events of The Ring, a fact that coincides with its original expected release date in November 2015. Paramount delayed the film's release by a year, though, reportedly to take advantage of the hole left in the studio's horror movie offerings following the end of the Paranormal Activity franchise. That franchise ended with last year's Paranormal Activity: The Ghost Dimension, and there are rumors that if Rings is successful, the Ring franchise could nail down an annual spot in Paramount's rotation.
Rings opens on October 28, 2016.
After that, Hollywood's horror factory goes quiet until December, when a fresh crop of holiday horrors will spice up the Christmas season.