Weekend Box Office: Martian Beats the Newcomers
by EG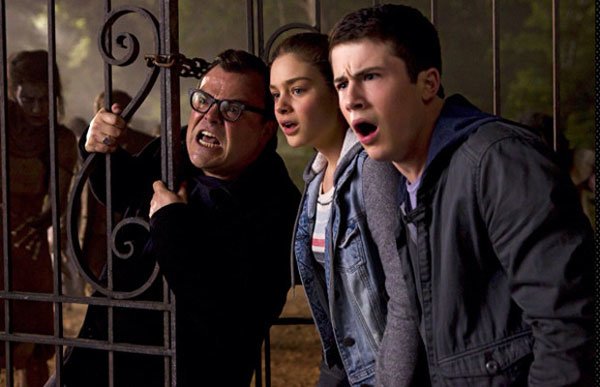 Moviegoers enthusiastically rejected all the big new movies this past weekend, instead choosing to spend their ticket money on a couple of movies that have been out for a while. That was bad news for a very crowded field of contenders hoping to be the next big hit.
The weekend's top grossing film was The Martian, which was in its fourth weekend of release. The space adventure took in $15.9 million, barely surpassing Goosebumps, which earned $15.5 million in its second week. Third place went to Bridge of Spies, which took in $11.4 in its second week.
Vin Diesel's The Last Witch Hunter came in fourth with a disappointing $10.4 million, and Paranormal Activity: The Ghost Dimension came in sixth -- behind Hotel Transylvania 2 -- with $8.2 million. These two films were the only newcomers to make it into the top ten.
Bill Murray's Rock the Kasbah earned only $1.5 million, and Jem and the Holograms, a live-action version of an 80s animated TV series, pulled in just $1.3 million. The films finished the weekend in 13th and 15th place, respectively.
Biopic Steve Jobs also disappointed by earning only $7.3 million in its first weekend of major nationwide release.